Digital X Rays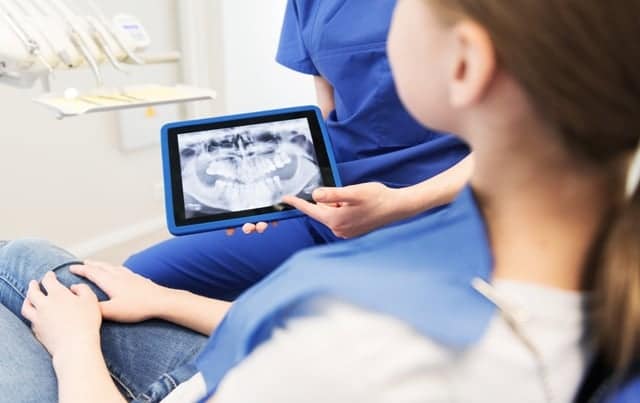 Dental X-rays are one of the most important parts of your regular dental treatment. X-rays are used to look for hidden tooth decay – also called cavities – and can show dental issues such as abscessed teeth, dental tumors, and cysts.
Digital X-rays have many benefits compared to old fashioned dental X-rays:
A reduction in the amount of radiation you are exposed to during the X-ray process.
No need for dental film or processing chemicals in order for your dentist to be able to see the images.
An almost instantaneous ability to see the X-ray images, which means, if you're in pain, you're not waiting for the images to be processed and then viewed.
Your dentist is able to use color contrast in viewing and manipulating the X-ray image, in order to see all of the details in the image.
3D And Cone Beam Imaging
Some of the greatest discoveries and innovations in modern dentistry have been made possible due in part to the invention of advanced oral and maxillofacial imaging. Enhanced imaging provides an in-depth view into the bone and tooth structures of the face, allowing for more accurate diagnosis and improved treatments.
Cone Beam 3D Imaging is the next phase of dental imaging, allowing for a boundless view of the teeth and face from multiple angles – similar to those acquired from a CT scan. However, there is less radiation involved and the entire Cone Beam Imaging scan takes just 10 seconds.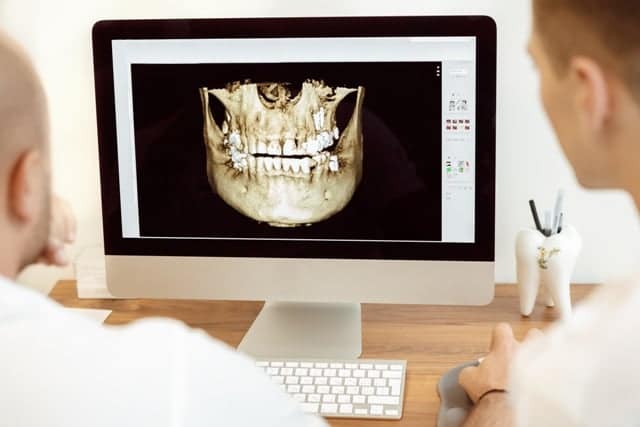 Digital Impressions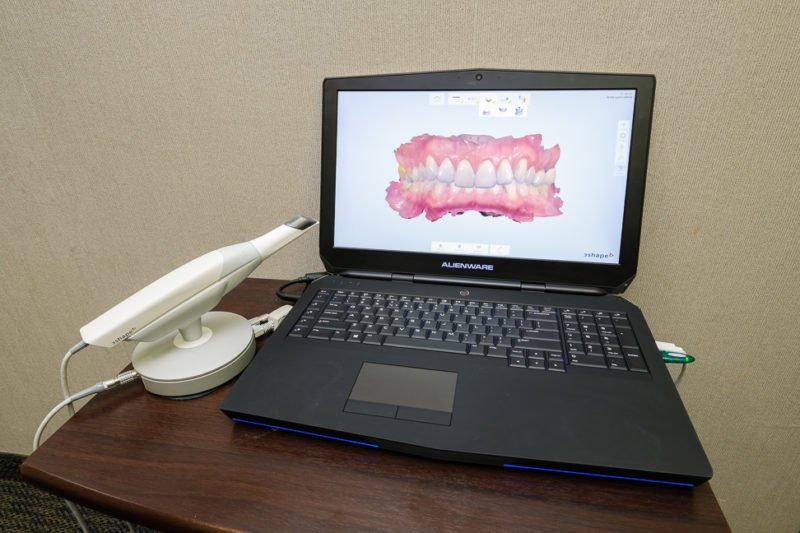 Have you ever had classic impressions made of your teeth? If so, you know it involves your dental provider to press a tray full of very gummy material over the upper or lower arch and then waiting for it to harden before tugging it away. Though reasonably accurate, it is nowhere near as flawless and simple as 3D imaging and the digital impressions it creates.
This is why our office uses a digital scanner that create three-dimensional images of your jaws, gums and teeth. A simple device is held comfortably in your mouth, and it takes a fast and accurate scan with thousands of points of reference and data. This is then converted into a flawless, 3D image of your mouth, jaws and all of the tissue of the maxillofacial area. With such pinpoint accurate images, we can do everything from new crowns and implants to oral surgery like never before.
Oral Cancer Screening
Oral cancer is one of the most prevalent and fast-acting of all cancers. When found in its early stages, however, the chances for successful treatment are significantly raised. This is why oral cancer screening is so important.
We are also proud to have incorporated the VELscope® Oral Cancer Screening tool into our office. This system helps us see things we could have missed previously as it can spot abnormal cells lurking below the surface. By detecting potential problems earlier, we are providing our patients with the best health care currently available.
An oral cancer screening should be performed at least once a year for patients who do not use tobacco products, and at least twice each year for patients who do use tobacco products. It is vital to have regular oral cancer screenings to ensure early detection and treatment of this life-threatening condition.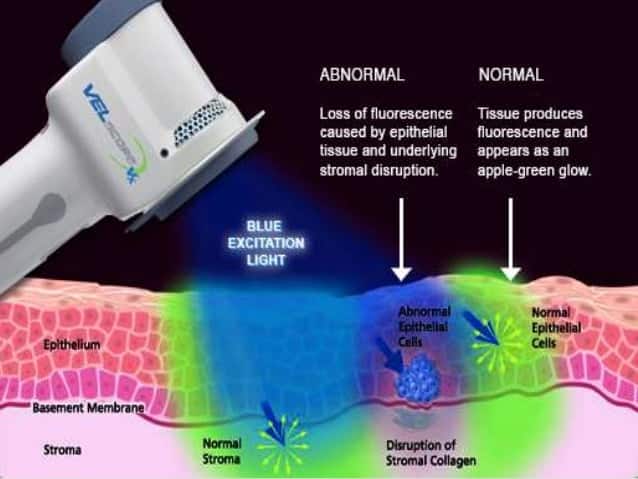 DIAGNOdent Laser Cavity Detection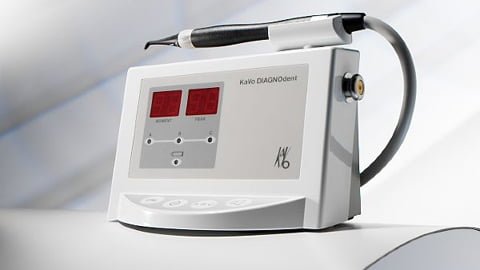 How do we find dental decay when we examine your teeth and gums? We do so in many different ways. We do a visual exam and ask if you have sensitivity in areas where we suspect decay. We do x-rays to look for unmistakable proof of decay, and we also use intraoral cameras to get into those hard to see spots.
However, we also make use of an amazing device known as the DIAGNOdent laser device. This is a system that can find the earliest possible signs of dental decay. It can detect even the tiniest lesions or caries (bits of decayed tooth and bone), allowing our dental team to best preserve the most tooth material possible. Dentists know that caries are famous for playing "hide and seek", remaining hidden until decay has really set in. The DIAGNOdent system is 90% accurate in finding the tiniest caries and enables superior treatment.
Soft Tissue Lasers
The use of Soft Tissue Lasers promotes improved blood flow and a more comfortable procedure. As a result, healing is often faster, and there is a smaller risk of swelling and infection.
Laser Dentistry can be used to perform a number of effective cosmetic and periodontal treatments in a more comfortable way, with much less recovery time necessary after the procedure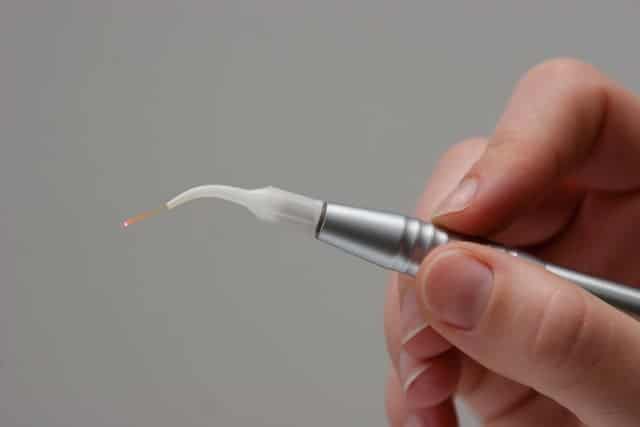 Intraoral Camera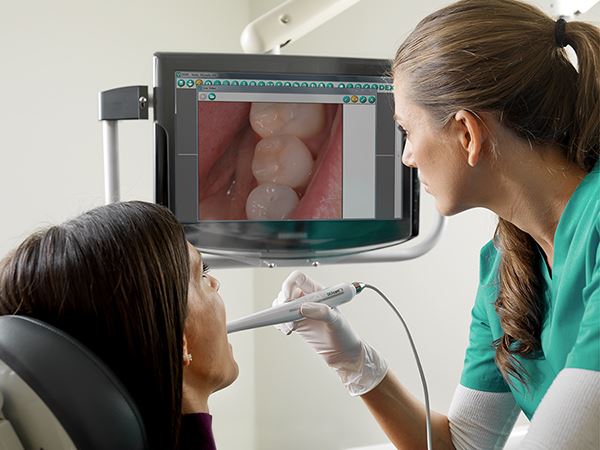 The Intraoral Camera is a diagnostic tool that allows for enhanced patient education and a clear, close-up view of dental issues. Through the device, a magnified view of your mouth is displayed via high quality photos. This helps you visualize and understand the details of your oral health while also communicating various concerns to our dental professionals.
Same Day Crowns
Not every patient has the time to make multiple visits to our office to have a restoration measured, fabricated, and placed. That's why we're proud to offer same day crowns. Through one convenient visit to our office, you can complete the dental crown treatment process. While other dental practices often require two or more visits to place a crown, our office can save you precious time due to our advanced CEREC machine.