Not every patient has the time to make multiple visits to our office to have a restoration measured, fabricated, and placed. That's why we're proud to offer same day crowns. Through one convenient visit to our office, you can complete the dental crown treatment process. While other dental practices often require two or more visits to place a crown, our office can save you precious time due to our advanced CEREC machine.
Benefits of Same Day Crowns
CEREC consists of two unique technologies: computer-aided manufacturing (CAM) and computer-aided design (CAD). CEREC technology has been continually refined for 30 years, and our office is proud to bring all of the benefits of CEREC to serving your needs.
CEREC allows our office to provide the same high-quality restorations that are fabricated in laboratories. Your custom crown will be made from a single ceramic block under the close supervision of Dr. Sherry Vakilian. Same day crowns allow Dr. Vakilian to maintain exceptional quality control as your crown is fabricated right here in our office.
If you have concerns about how natural your final restoration will look, you can rest assured that each ceramic block will be carefully shade-matched by Dr. Vakilian to perfectly match your smile.
If you have questions about any of our solutions for Same day crowns, please contact our Encinitas dental practice online or by calling (760) 436-9292.
Same day crowns deliver natural looking results that can easily last more than 10 years.
Same day crowns also save you time. Our office offers this service for no additional charge. We understand that one trip is preferable to multiple visits. We value your time, and we know that CEREC delivers natural-looking and durable results that will meet your oral health needs and personal goals.
Treatment Overview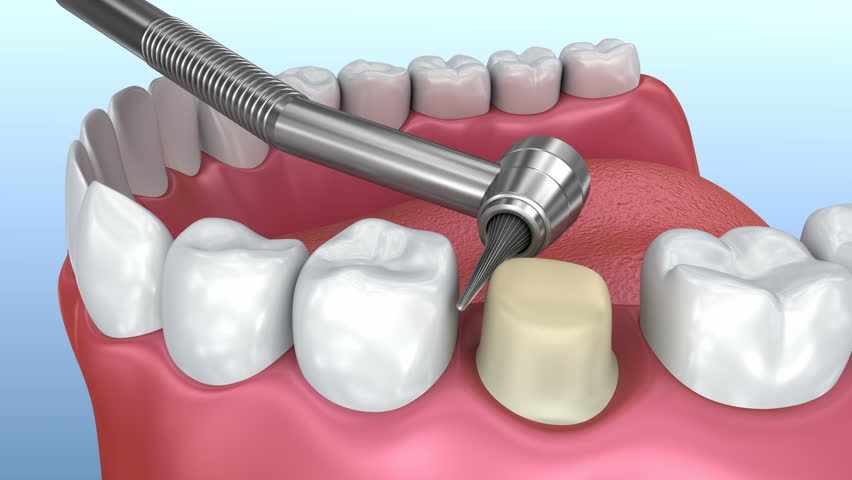 The entire treatment process can be completed within a couple of hours at our office. If you are having your first crown placed, your tooth will need to be prepared. This straightforward process removes the outer layer of your tooth so the crown will have room to be placed. After carefully administering local anesthesia, Dr. Vakilian will gently remove natural tooth structure. Once your tooth is prepped, an advanced 3D image of your tooth will be made.
That digital information will then be sent to our personal CEREC machine. The advanced technology mills down a solid ceramic block to fabricate your custom crown. While you wait in our spacious and relaxing waiting room, the fabrication process will take around one hour.
Once your custom crown is ready, Dr. Vakilian will ensure that the prosthetic is a perfect fit. Careful steps will be taken to ensure that the ceramic cap does not interfere with your bite. Once you are fully satisfied with the appearance of your cap and Dr. Vakilian has ensured that it is a great fit, your crown will be placed using a strong cement. With good oral hygiene habits and regular visits to our office for cleanings and checkups, you can ensure that your crown lasts for many years.
Schedule Your Same Day Crown Treatment Today
We know that life can get busy. That's why we're proud to offer this advanced time-saving treatment option. If you are looking for a dental practice that offers same day crowns, we welcome you to schedule an appointment with Dr. Vakilian at (760) 201-1216.