When we think of common dental procedures, many of those treatments (deep cleanings, cavity treatments, fillings) fall under general dentistry. General dentistry encompasses the diagnosis, treatment, and management of oral healthcare needs.
If you are looking for a general dentist in Encinitas, CA who can provide for the oral health needs of you or a loved one, we welcome you to join the dental family of Dental Solutions of Encinitas. Dr. Sherry Vakilian, our esteemed dentist, obtained her Doctor of Dental Surgery from the University of California, San Fransisco with honors.
Benefits of General Dentistry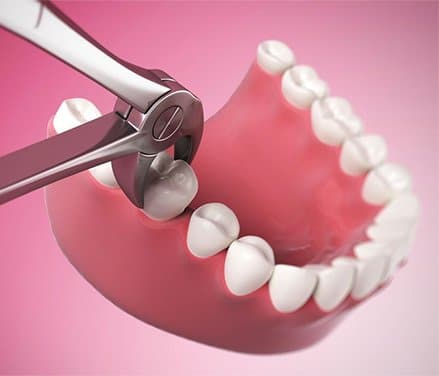 General dentistry is critical to maintaining optimal oral health. At Dental Solutions of Encinitas, we recommend twice-a-year visits for cleanings and exams. During those preventative visits, Dr. Vakilian can determine if you require further general dentistry treatments, such as the removal of cavities or gum disease treatment. By addressing dental problems early on, you can prevent the need for more invasive and expensive restorative treatments.
Our dental team believes that education is an important tool for maintaining oral health. During your visits, Dr. Vakilian or a member of our staff will ensure that you and your family members have the tools to clean and maintain your healthy smile in between dental visits. Research has found an important link between oral health and overall health. By preventing gum disease, you can lower your risk of developing cardiovascular-related health problems.
To schedule your General Dentistry consultation, please contact our Encinitas dental practice online or by calling (760) 436-9292.
Patients who undergo general dentistry treatments can benefit from:
Improved oral health
Prevention of tooth loss
Reduced oral pain and discomfort
Prevention of tooth decay
A brighter and more attractive smile
Stronger teeth and healthier gums
What Can General Dentistry Do For Me?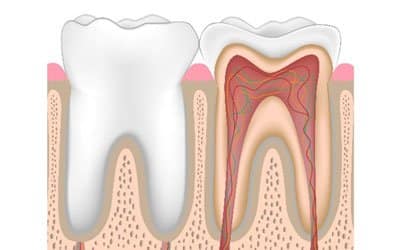 Anyone from the age of 1 and over can benefit from general dentistry. We recommend that patients visit our Encinitas dental practice twice a year so they can fully enjoy the benefits of general dentistry. Children and teenagers are especially susceptible to developing cavities. General dentistry can prevent and treat cavities.
Teenagers and adults can benefit from orthodontic treatments. We proudly offer discrete and effective Invisalign treatments for patients who are unhappy about the alignment of their teeth.
Even when proper oral hygiene habits are followed, tooth decay can require that part of your tooth structure is removed through cavity treatment. Following your treatment, our office offers tooth-colored fillings, inlays, onlays, and dental crowns to restore your smile.
Older adults may require restorative treatments to address damaged or missing teeth. Our office offers a wide range of dental solutions for missing teeth, including advanced dental implants.
General Dentistry Treatments
At Dental Solutions of Encinitas, we offer a wide range of general dentistry solutions. Due to the specialized training that Dr. Vakilian has received, we are rarely if ever have to refer our patients to other doctors. Our office offers:
Cleanings and exams
Nightguards (for bruxism)
Tooth-colored fillings
Dental crowns
Advanced imaging
Oral cancer screenings
Schedule Your General Dentistry Treatment Today
At Dental Solutions of Encinitas, we care about our patients' emotional and physical well-being. We strive to make our general dentistry treatments as relaxed as possible while delivering outstanding dental care. Patients are never too old or too young to enjoy the health benefits of general dentistry. To schedule your next visit to our Encinitas dental practice, please contact our staff online or call (760) 436-9292.