Cosmetic dentistry blends art and science to enhance the beauty of your smile. If you have dreamed of having white and symmetrical teeth, Dr. Sherry Vakilian and the team of Dental Solutions of Encinitas can develop a customized treatment plan that meets your personal goals and budget.
Our office offers teeth whitening, dental bonding, dental crowns, gum contouring, veneers, Invisalign, and tooth recontouring to help you achieve the smile of your dreams.
To schedule your cosmetic Dentistry consultation, please contact our Encinitas dental practice online or by calling (760) 436-9292.
What Types of Dental Problems Can Cosmetic Dentistry Address?
During your cosmetic consultation at our Encinitas dental practice, Dr. Vakilian will listen to your aesthetic goals. If you are dissatisfied with the shape, size, position, or color of your teeth, we have a treatment plan that can address those concerns. Many of our Encinitas patients come to our office seeking to address:
Discolored teeth
Worn teeth
Chips or cracks
Misaligned teeth
Unattractive metal fillings
Gummy smiles
Treatment Options
By the end of your cosmetic consultation, Dr. Vakilian will recommend one or more cosmetic treatments, based on your goals and budget. Then, your cosmetic treatment will be scheduled. Your treatment options may include:
Invisalign: If teeth alignment is your biggest cosmetic issue, you may be a great candidate for Invisalign clear aligners. The orthodontic treatment uses custom-made trays to gently nudge your teeth into better alignment. There's even a special type of aligner for teenagers. One benefit of Invisalign treatments is that the trays are discreet. Once you are wearing the clear aligners, most people will not know you have them on.
Teeth whitening: Patients who are satisfied with the shape and alignment of their but wish to address stains can benefit from teeth whitening. During your cosmetic consultation, Dr. Vakilian will describe the benefits of in-office or take-home teeth whitening treatments. Patients who undergo this cosmetic treatment can enjoy teeth that are several shades whiter.
Veneers: Veneers offer drastic cosmetic results by placing ultra-thin porcelain shells on the front of the anterior teeth. If you have disproportionately small teeth, misshapen teeth, or severely discolored teeth, porcelain veneers can revamp your smile. Veneers typically require the removal of part of your tooth's natural structure, meaning the treatment is irreversible.
Dental bonding: Dental bonding, also known as cosmetic bonding, uses natural-looking composite resin to enhance or fill in areas of your teeth. Patients who have small gaps between teeth can benefit from this non-invasive treatment. Dental bonding can only address minor cosmetic blemishes, and the treatment is highly affordable.
Gum contouring: If you have a "gummy smile," safe and effective gum contouring can redefine your gumline. The results can leave the appearance of larger teeth and a more attractive smile. Dr. Vakilian uses advanced laser technology to remove small amounts of excess gum tissue. Laser technology allows Dr. Vakilian to perform the procedure with minimal bleeding and minimal recovery time.
Benefits of Cosmetic Dentistry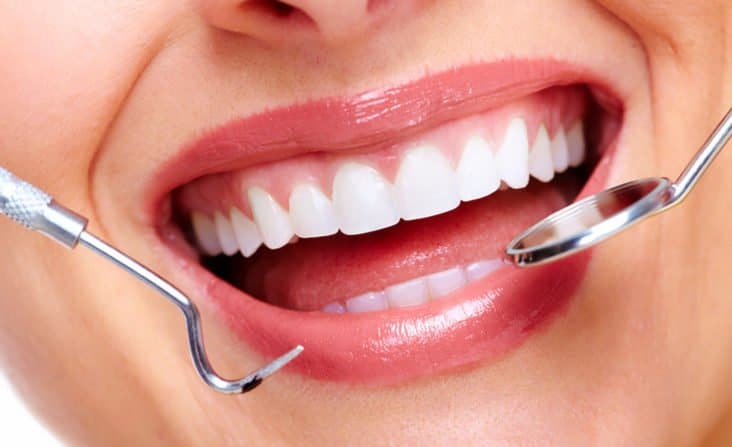 A beautiful smile brings many benefits. Our smile is one of the first things people notice about us. An attractive row of white teeth can convey beauty, youth, and even intelligence. Conversely, damaged or missing teeth can leave us looking older and less confidence. Cosmetic treatments can boost our self-confidence when speaking in public or seeking romantic relationships. If aesthetic flaws in your teeth have left you reluctant to smile, Dr. Vakilian can create a customized cosmetic treatment plan that will leave you looking younger and rejuvenated.
Schedule Your Cosmetic Treatment Consultation Today
Take the first step toward a bright, new smile. To schedule your cosmetic consultation at our Encinitas dental practice, please contact our office online or call (760) 436-9292.