Root canals are commonly performed to preserve your natural tooth following the spread of advanced infection. If you have an advanced cavity that is causing severe pain, Dr. Sherry Vakilian can safely and gently remove the infection at Dental Solutions of Encinitas. Contrary to what many people think, root canal therapy relieves oral pain more often than it causes discomfort. Dr. Vakilian will take extra care to ensure that your procedure is as comfortable as possible.
If your tooth cannot be saved, Dr. Vakilian will safely and gently remove the tooth through a commonly performed procedure called tooth extraction. Following either of these restorative treatments, patients can enjoy restored oral health and relief from pain.
If you are in severe oral discomfort, our office can treat your visit as a dental emergency, please contact our Encinitas dental practice online or by calling (760) 436-9292.
Benefits of Root Canal Therapy and Tooth Extraction
Root canal therapy and tooth extraction both offer important oral health benefits.
Tooth Extraction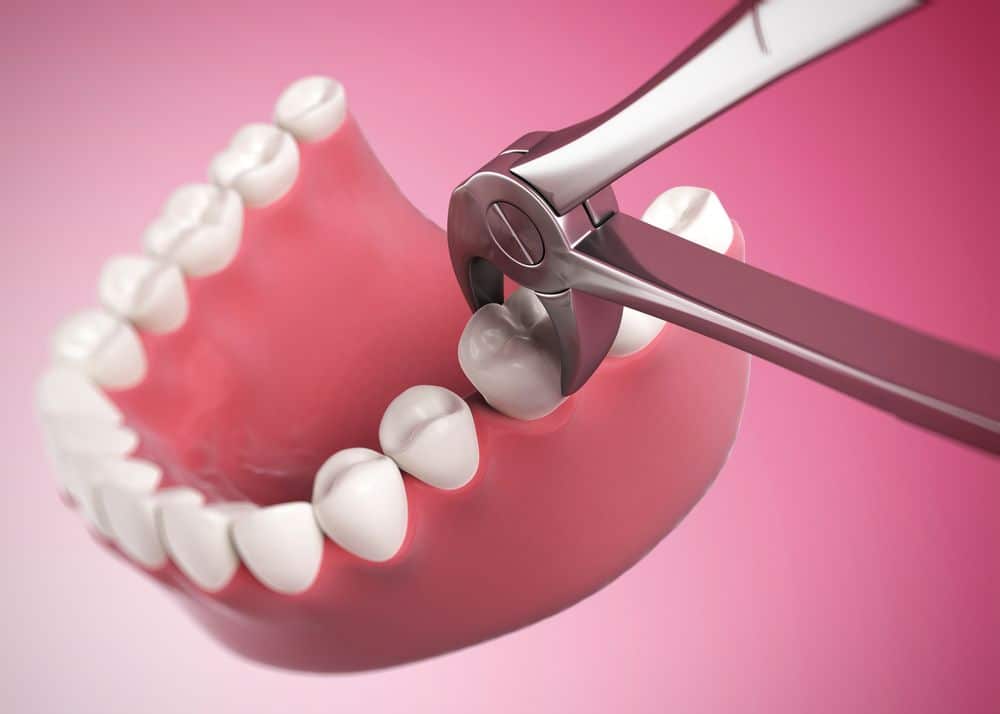 The need for tooth extraction can result from trauma, an impacted tooth, infection, abscess, advanced decay, or other dental problems. Not all teeth are extracted for health reasons. Impacted wisdom teeth are routinely removed to prevent teeth crowding and other issues. Tooth extractions can also help individuals gain candidacy for orthodontic treatments.
If your tooth is removed for health reasons, tooth extraction can prevent the spread of decay and infection. The restorative treatment has the added benefit of relieving oral pain.
Root Canal Therapy
When an infection reaches the bundle of nerves, blood vessels, and soft tissue that constitute the pulp, the health of the entire tooth is placed at risk. Root canal infections can spread quickly and are often accompanied by moderate to severe oral pain. Root canal therapy eliminates the infection before it can spread to your jaw or surrounding soft tissue. Following a successful root canal, patients can benefit from restored oral health and the preservation of their natural teeth.
Candidacy for Root Canal Therapy and Tooth Extraction
The first sign that a patient may require tooth extraction or root canal therapy is the sudden onset of pain. This discomfort may follow an accident or the advancement of a cavity. This is one reason why the dental team of Dental Solutions of Encinitas emphasizes preventative care through twice-a-year checkups and exams. Often, the dental problems that lead to the need for invasive restorative treatments can be treated early or prevented altogether. During your visit to our Encinitas dental practice, Dr. Vakilian may ask if you are experiencing:
Facial pain
Swollen gums
Pain radiating from a tooth
Pain resulting from trauma to a tooth
The sudden onset of pain
Our Encinitas dental practice employs advanced technology to diagnose the cause of oral pain and other dental problems.
Treatment Overview
Root canal therapy and tooth extractions are performed at our Encinitas dental practice under the expert hands of Dr. Vakilian, who obtained her Doctor of Dental Surgery from the University of California, San Fransisco with honors. Both outpatient procedures are performed using local anesthesia and possibly sedation.
During your root canal treatment, a hole will be drilled on the surface of your tooth so Dr. Vakilian can remove the infected tissue from inside your tooth. Once your tooth is completely clean, a special material will be used to fill the vacated area of the pulp and an inlay, onlay, or dental crown will be used to seal your tooth and restore its strength.
Tooth extraction may require that small incision are made in the gums around the tooth. If you are having a molar extracted, it may need to be broken into smaller pieces before it can be safely removed. Dr. Vakilian will use a special tool to loosen and gently remove your tooth. Gauze will be placed to control bleeding.
Restore Oral Health with Root Canal Therapy or Tooth Extraction
Both root canal therapy and tooth extraction can restore oral health while relieving pain. If you have experienced the sudden onset of pain from one of your teeth, you should treat that symptom as a potential dental emergency. A member of our dental team will be glad to listen to your symptoms over the phone before recommending an immediate visit or a scheduled visit at a later time. To schedule your next visit to our Encinitas dental practice, please reach our office online or call (760) 436-9292.